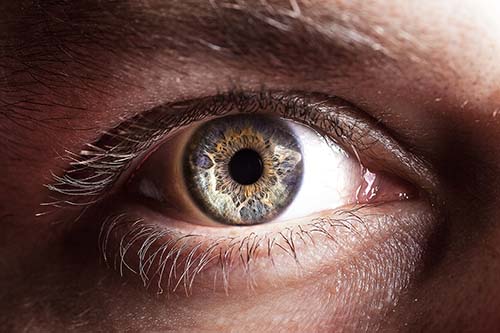 At Fort Behavioral Health, we work to provide our clients with access to a wide range of treatment programs. Because addiction is so different from one person to the next, treatment options need to be just as versatile. The good news is help is available for most people. One option we offer is an EMDR therapy program. It could be just what you need. To learn more about how an EMDR therapy program in TX can assist your addiction treatment, contact Fort Behavioral Health today.
What Is an EMDR Therapy Program?
This program called an Eye Movement Desensitization and Reprocessing (EMDR) program, is a type of treatment designed to help reduce the sensitivity a person feels to a traumatic experience. Many people struggling with addiction do so as a way of managing previous trauma. Without treatment for that underlying trauma, it becomes difficult for a person to fully recover.
In EMDR, the goal is to encourage a person to focus just briefly on the trauma memory they have while also experiencing some type of stimulation. This is often done using eye movements. The goal is to reduce the vividness and impact of any traumatic memories that may be holding you back. It also helps to break the emotion associated with the trauma.
Who Needs This Type of Treatment?
Many people may benefit from an EMDR therapy program. Those who have some type of post-traumatic stress disorder are likely to see the biggest benefit from this treatment. This may include some type of abuse in their past, childhood trauma, military service, or experiencing the death or injury of a loved one.
One of the keys to the EMDR therapy program is providing individuals with a focus not just on emotions, which is what other treatments do. For example, in cognitive-behavioral therapy, the focus is on changing the emotions and negative thoughts a person has. In EMDR, the focus is directly on the memory and to change the way that memory is stored within the brain. By doing this, it is possible for a therapist to help a person to reduce the impact and feelings from those events. From there, it is possible to eliminate the symptoms of this trauma, such as drug and alcohol use.
What You Can Expect
When you visit Fort Behavioral Health, we will provide a full assessment to determine the best course of treatment for your needs. For many people, our EMDR therapy program in TX is ideally linked to other types of treatment we offer, including:
Cognitive-behavioral therapy
Dialectical behavioral therapy
Motivational interviewing treatment
Holistic drug therapy
If you face complications that stem from drug and alcohol use, look deeper. It's not always safe to try to deal with past trauma on your own. That's why we encourage you to work with our team and this program to find a way forward. You do not have to feel limited due to your past.
Seek the Support You Need at Fort Behavioral Health
If you're struggling with addiction, now is the time to seek help. Our team at Fort Behavioral Health is available to help you. We offer an EMDR therapy program, along with other treatment options, to support you on your path to healing.
In addition to our drug and alcohol treatment program, our treatment options also include dual diagnosis treatment. We have designed this treatment to address both addiction and mental health problems simultaneously. As a result, you are more likely to achieve a long-lasting recovery.
To learn more about our EMDR therapy program in TX, contact us today at 844.332.1807 to learn more about how we can help you.